Tranquility in the Heart of the Ritzy and Central Ginza

Lounge with a Homely Feel

Room Tailored to Ladies

Modern Room Type with Stylish Comfort

GINZA Perfect for Sightseeing, Shopping and Business
Staff Covid Measures

Masks
All our staff wear masks when attending to guests.

Temperature Check
All our staff check their body temperatures prior to work. If they feel sick, they are not allowed to work and requested to recuperate at home. Upon coming to work, they sanitize their hands and gargle.

Facility Sanitization
We do our utmost to ensure that all areas that guests may touch are sanitized, including guest rooms, the lounge, the elevator and lavatories.
Request for Your Cooperation with Covid Measures

Please wear a mask when you are not in your room.

Upon checking in, please allow our staff to check your body temperature.

Please sanitize your hands upon entering the hotel.

Please keep a distance from other guests in the elevator and at the front desk.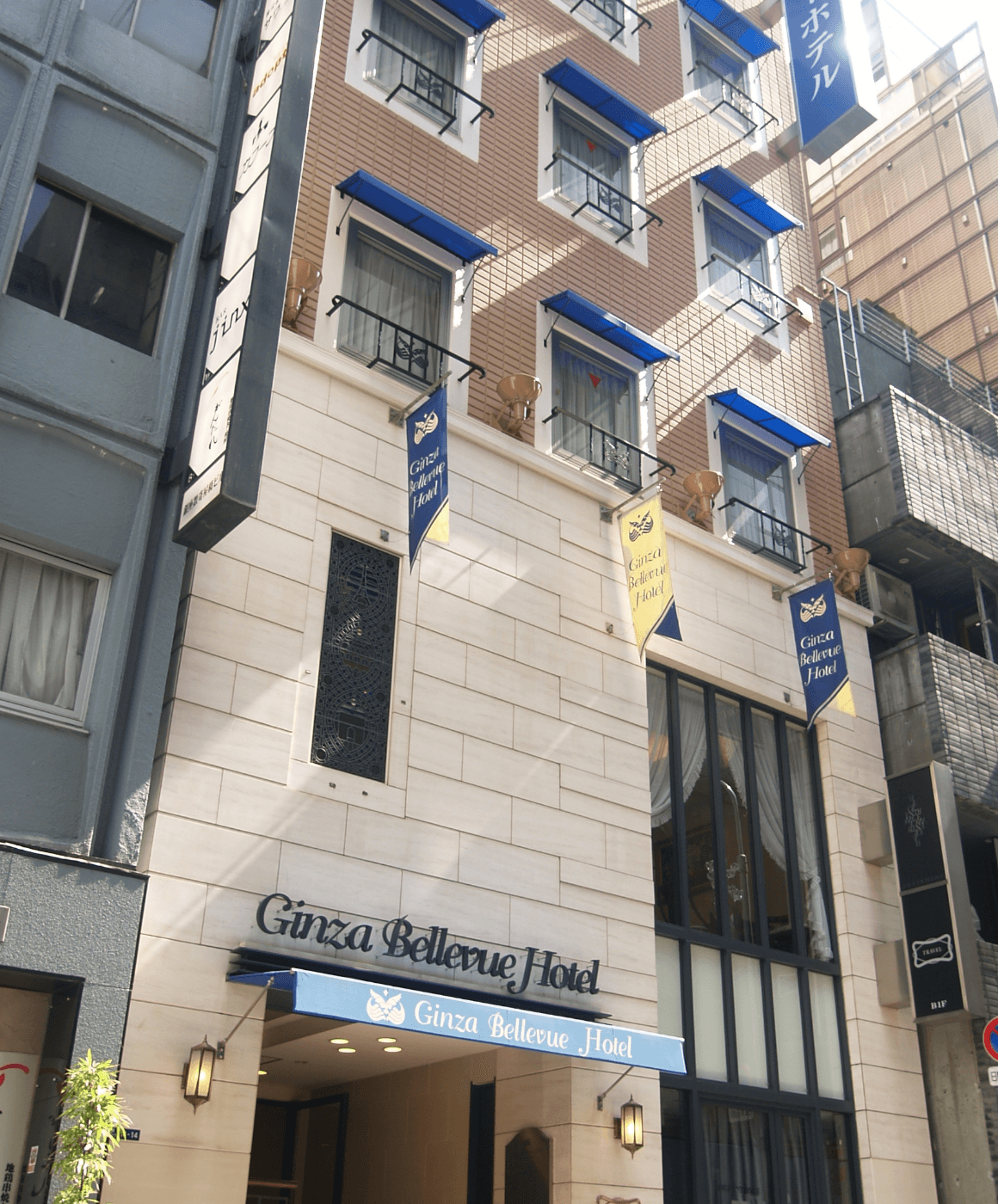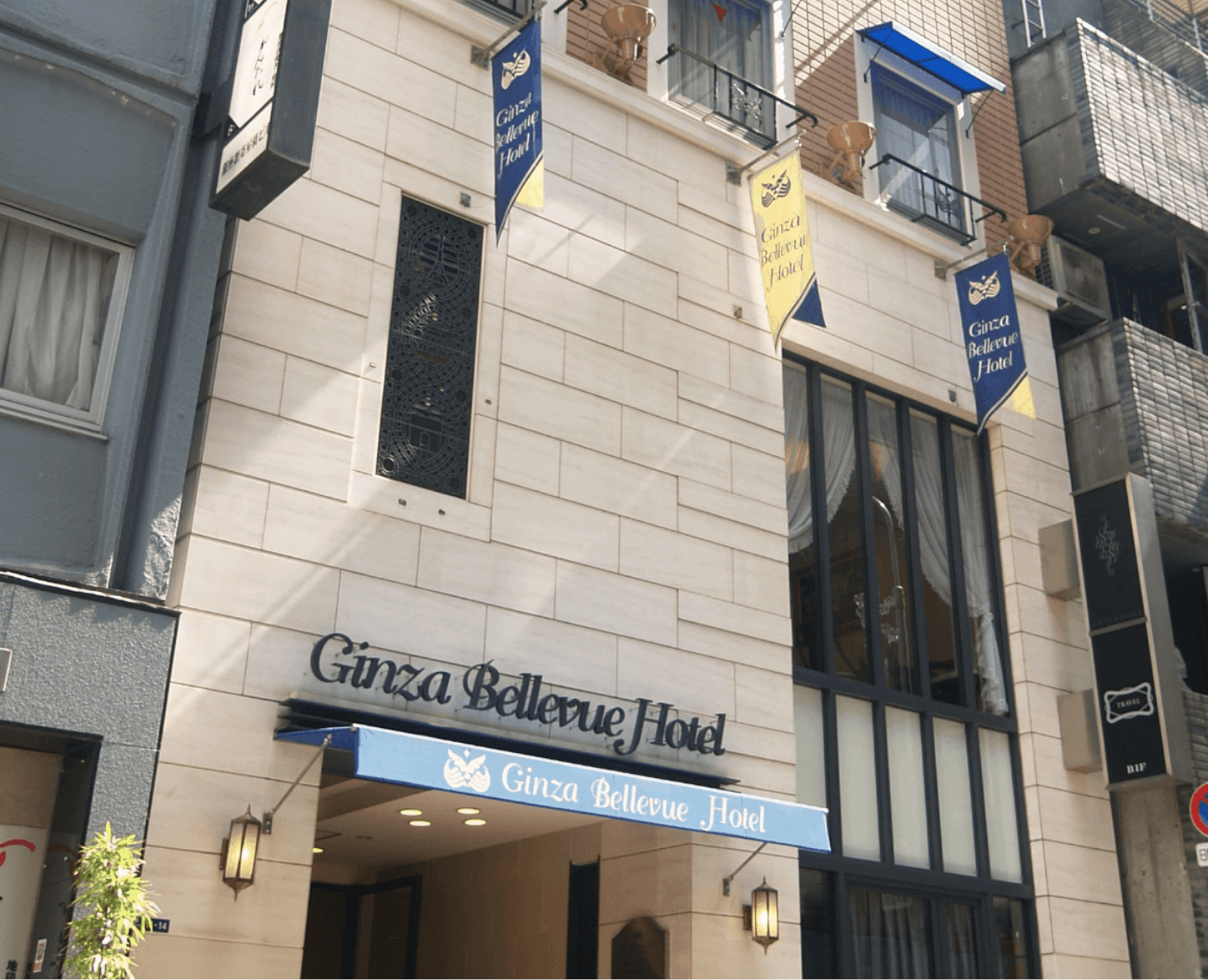 Tranquility in the Heart of the Ritzy Ginza District
The Ginza Bellevue Hotel offers you an easy getaway with its reasonable room rates and highly convenient location. All rooms are equipped with comfortable Simmons beds, guaranteeing you a restful sleep.

Our staff do our utmost to provide personalized front desk service, ensuring you are comfortable in our hotel.

It is a great hotel for travelers coming to the Ginza area for business, sightseeing or shopping. It is near many reasonable and good restaurants such as those along Corridor Gai Street or Tokyu Plaza Ginza. Many shopping malls and department stores can be found nearby as well. You can also indulge yourself in fine dining and in shopping at fashion boutiques.

We also provide reservation plans especially tailored to ladies with premium amenities and rooms with large mirrors.
Complimentary Breakfast
Our light breakfast buffet is free to all guests and available at our second-floor lounge from 7 am to 10 am.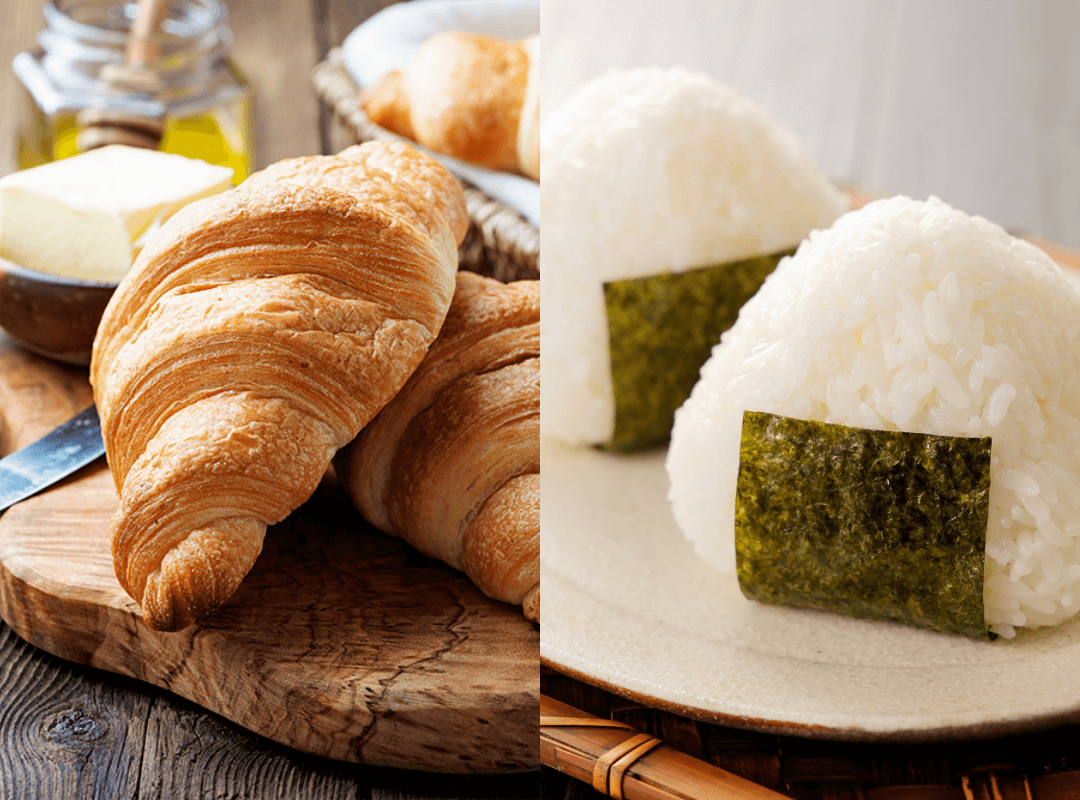 Secure Card Key SystemA card key is needed to access all guest floors. It is also needed to access the front desk on the second floor in the late night.
24-Hour Front Desk ServiceOur staff are on standby to attend to your needs throughout the day.
Single A

Our Compact Single Room.

Single B

Our Standard Single Room. Larger than Our Single Room A.

Deluxe Single

Our Modern Designer Single Room with Glass-Encased Bathroom.

Double

Our Comfortable Double Room with One Bed for Two Persons.

Deluxe Double

Experience the Openness of Our Unique Double-Storied Double Room. One bed for Two Persons.

Twin

Twin Room with Two Beds. Large windows that invite the morning sun to invigorate your day.

Ladies plan

The ladies plan provides a room with a big mirror and branded amenities. All that you need for a complete stay.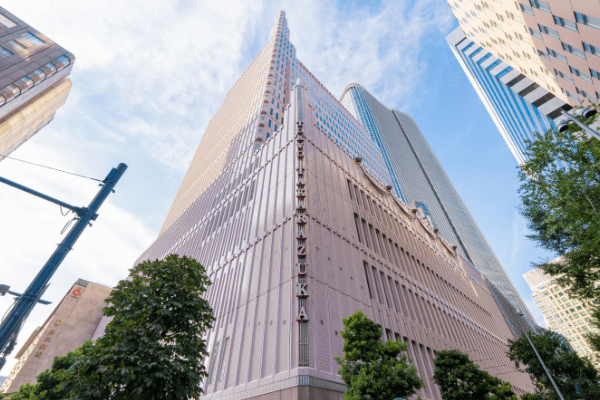 Tokyo Takarazuka Theater
This traditional theater with a long history offers Broadway-style productions of Western musicals with women playing all roles.
Official website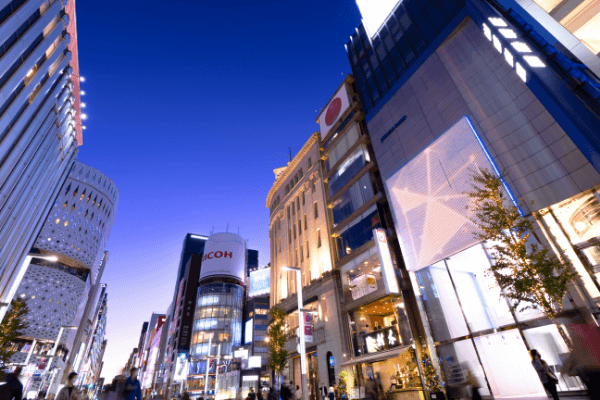 Chuo Street
It is the main shopping street of Ginza. On weekends, traffic is closed on this street, allowing for a relaxing walk around the area.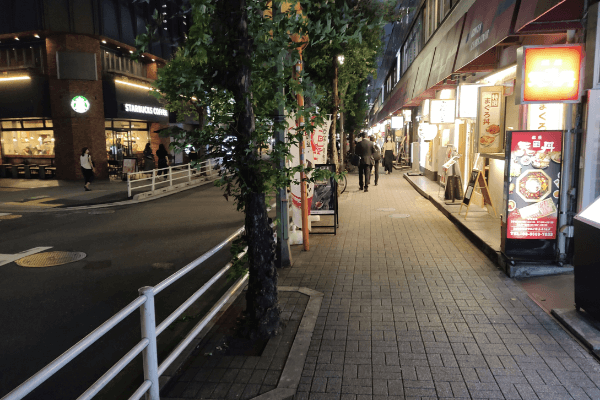 Corridor-Gai
This bustling street is full of reasonably priced bars and restaurants.
Access from Main Train Stations
Yurakucho Station (JR Line) 5-minute walk from Ginza Exit
Shinbashi Station (JR Line) 7-minute walk from Ginza Exit
Ginza Subway Station (Hibiya Line, Marunouchi Line, Ginza Line) 3-minute walk from C2/C3 Exits
A
Check-in time is 2 pm and check-out time is 11 am. Times may vary for special plans.
A
You can extend the check-out time until 2 pm. The extension charges per hour are 1200 yen for a single room, 1500 yen for a double room and 1500 yen for a twin room.
A
We can keep it at the front desk. However, we cannot accept valuables or fragile belongings.

Call by Phone
03-3289-0002

Inquiry Form